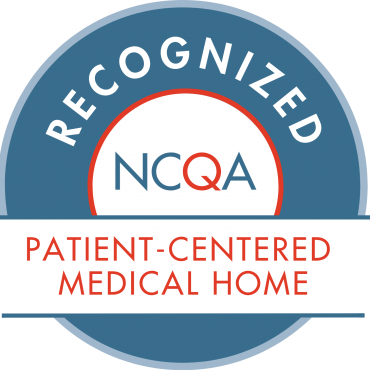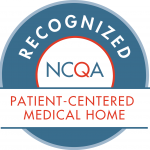 Your medical home can help you:
Take care of yourself and your family; you are part of the team.
You will see the same health care team each time you visit your medical Home, so you'll get to know them and they will know you and your specific needs.
Manage your health care.
Your medical home team can help answer your health questions. We will also keep track of your health information and medical records using electronic records and computers.
Find the medical expert you need.
If you need to see a specialist, we can put you in contact with the right one for your health needs. We will make sure the specialist has all the necessary medical information about you to make informed treatment decisions.
Stay in contact with health care team.
In addition to keeping convenient office hours for you to schedule your appointments, your medical home may offer the option of keeping in contact using the Internet and e-mail.
Team of Best Primary care doctors in Gilbert
Welcome Home
You are more likely to get care that is better for you, because your personal health care provider knows you and your health history.
Your Health care team can be your guide to help you decide if seeing a specialist is the right course.
You will have better access to care that is coordinated between your doctor, hospitals and specialists.
Gilbert Center for Family Medicine has been recognized as Patient Centered Medical Home by the National Committee for Quality Assurance(NCQA) since 2011.
What is NCQA
NCQA is a private, nonprofit organization dedicated to improving health care quality.
NCQA accredits and certifies a wide range of health care organizations and manages the evolution of HEDIS®, the performance measurement tool used by more than 90 percent of the nation's health plans.
NCQA's website contains information to help consumers, employers and others make more informed health care choices.
NCQA is governed by a Board of Directors that includes employers, consumers, health plans, quality experts, and representatives from organized medicine.
NCQA's Web site (ncqa.org) contains information to help consumers, employers and others make more informed health care choices.
NCQA's mission is to improve the quality of health care.
Descriptions of Recognition Programs
The National Committee for Quality Assurance has awarded an accreditation status of level 3 for demonstrating a broad range of capabilities of an Patient-Center Medical Home.
The Recognition Programs assess whether clinicians and practices support the delivery of high-quality care.
The Recognition Programs are built on evidence-based, nationally recognized clinical standards of care.
The official NCQA directory of Recognized Clinicians can be accessed at http://recognition.ncqa.org
The NCQA Patient-Centered Medical Home program reflects the input of the American College of Physicians (ACP), American Academy of Family Physicians (AAFP), American Academy of Pediatrics (AAP) and American Osteopathic Association (AOA) and others.
FREQUENTLY ASKED QUESTIONS
What is my role as a patient in a medical home?
Partnership between patients and their healthcare team is the corner stone of a medical home.Patients are the center of the medical home,and you are expected to play an active role in your own healthcare.You should work with your healthcare team to create a personalized care plan that works for you.
How will the medical home help me?
All your healthcare needs will be delivered or coordinated by your personal healthcare team.
These include:
•  Communication with in the practice and with all other providers of healthcare services
•  Follow-up on diagnostic testing and referals to specialist
•  Notification when routine or other care is need
•  Complete medical records in one place
How is this approach to medical care different?
The medical home offers a whole-person approach to healthcare,which includes:
• Annual physicals,immunizations,and screening tor disease
• Treatment of minor illness and injury
• Management of serious,life-long conditions such as diabetes,high blood pressure and heart disease
• Quality referrals and referral tracking on your behalf
How are relationships built between my care givers and mein the medical home?
The medical home offers safe,comfortable,and compassionate care based on a long-term relationship.Your healthcare team really knows you and your family,your health history and health conditions.
What are the primary goals of the medical home?
The primary goals of medical home include:
• Improving your health
• Improving your healthcare experience
• Keeping you healthy,rather than treating you only when you're ill
• Avoiding unnecessary visits to emergency rooms and hospitals by providing good preventive care
• Reducing unnecessary and/or duplicate medical treatments and services,which is better for your overall health
•  Be an active member of your own health care team
•  Ask questions,and talk about any concerns you have with the health care you are receiving now
•  Share your health history with your health care team
•  Let your team know if you are seeing any other health care professionals
•  Tell your team when they do well and when you need better or different care than you have received
How can i take care of my health?
You and your health care team will work out a health care plan specific to your health needs-it's your job to contribute to making the plan and then follow it. Make sure you understand how to follow the plan,and to set appropriate goals for yourself.
How can I be more open with my health care team?
Tell your health care team if you have any problems sticking with your health care plan and ask for help making changes that are right for you. Tell your health care team what you need from them,and ask what they need from you.
 Main Line:               480 539-8680
 Pharmacy Line:      480 675-5200
 Medical Retrieval:  480 675-5200
 Fax:                          480 539-1763
 Billing:                     480 539-0195
ADDRESS: 652 E. WARNER ROAD SUITE 107, GILBERT, AZ 85296